Find and recruit skilled workers for your company's
Construction site jobs
Crafthunt is the biggest platform in Europe for construction workers with over 21,000 site managers, supervisors, and skilled workers.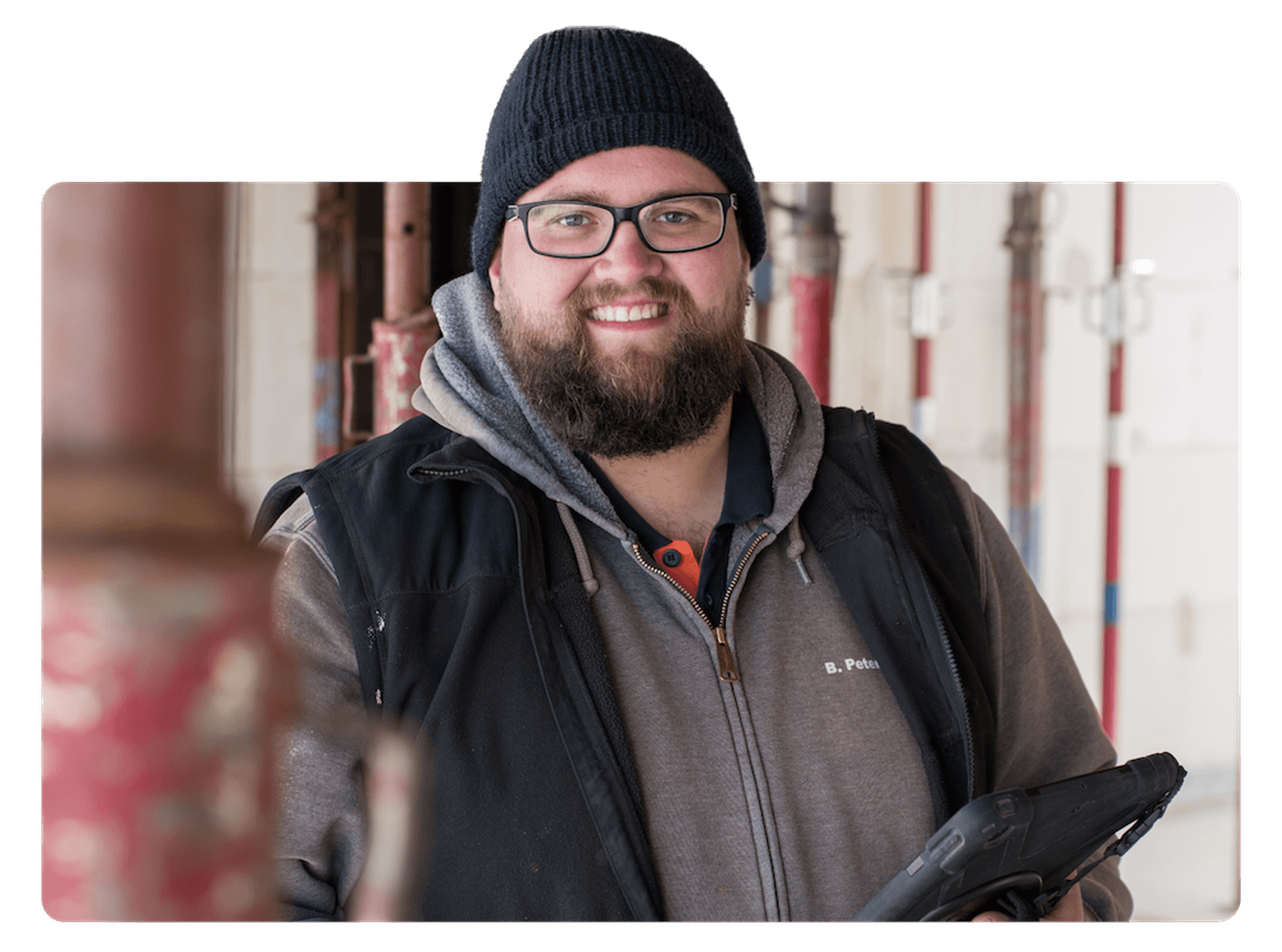 More than 700 construction companies, craft businesses, and engineering offices trust us.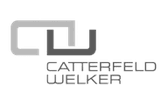 Ready to find your new workers?
Just sign up for free, it's easy!
It's tough to find skilled workers for the construction site.
You'll be talking directly to interested candidates when you speak with us.
Get the peace of mind that comes with using the Crafthunt platform as a reliable source for new employees. Whether you want your construction company, craft business, or engineering office to keep growing or you need to replace experienced employees who are retiring, it's quick and easy to use and fits seamlessly into any busy construction schedule.
The pots with workers for the construction site are all empty.
No barriers and anonymity for job seekers who want to switch jobs.
In Germany, 80% of people have mentally quit their jobs. We make sure that you and your construction jobs are seen by candidates who want to switch jobs.

With us, everyone is listed anonymously and can be easily contacted by you. If the job switch needs to happen quickly, our one-click application for your construction jobs is just right.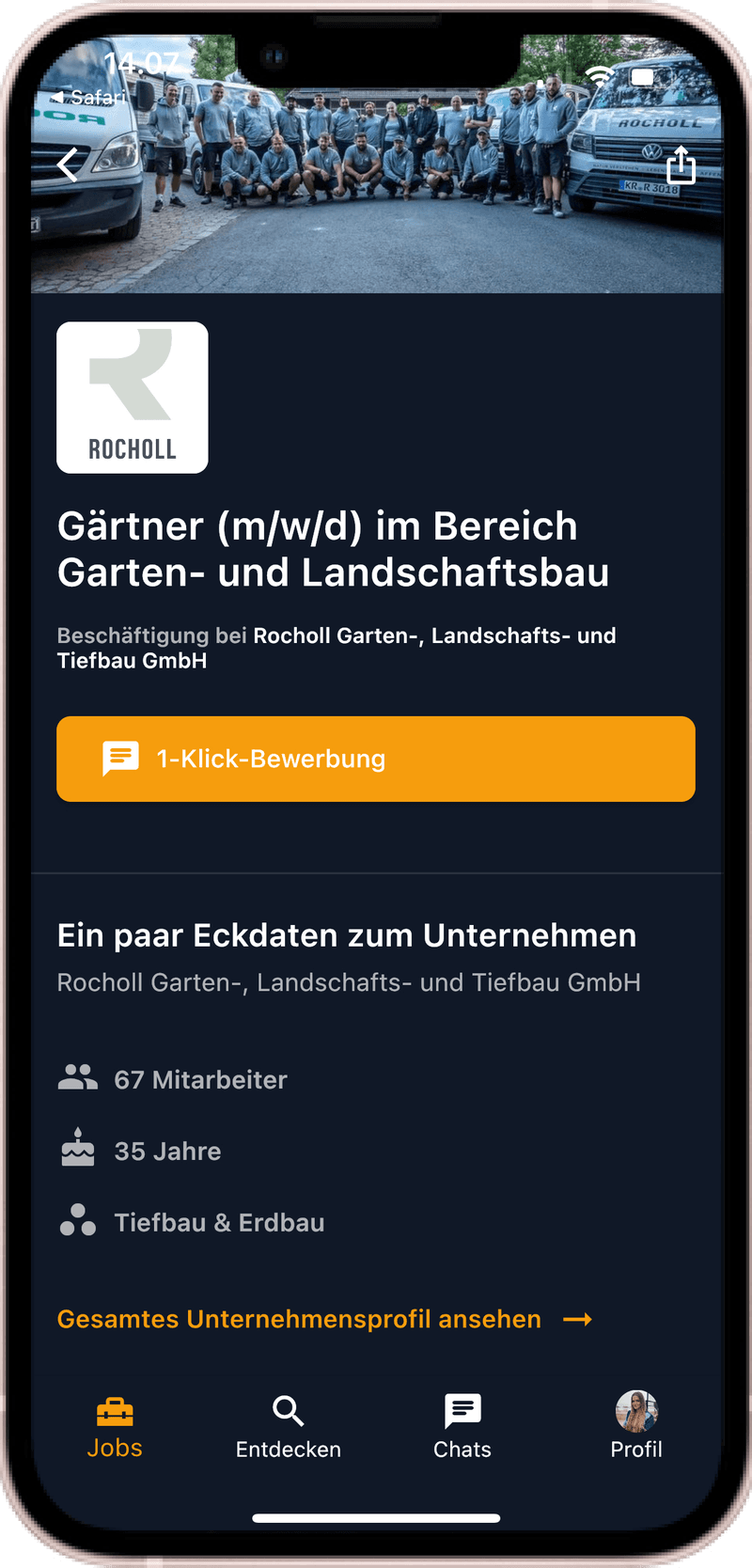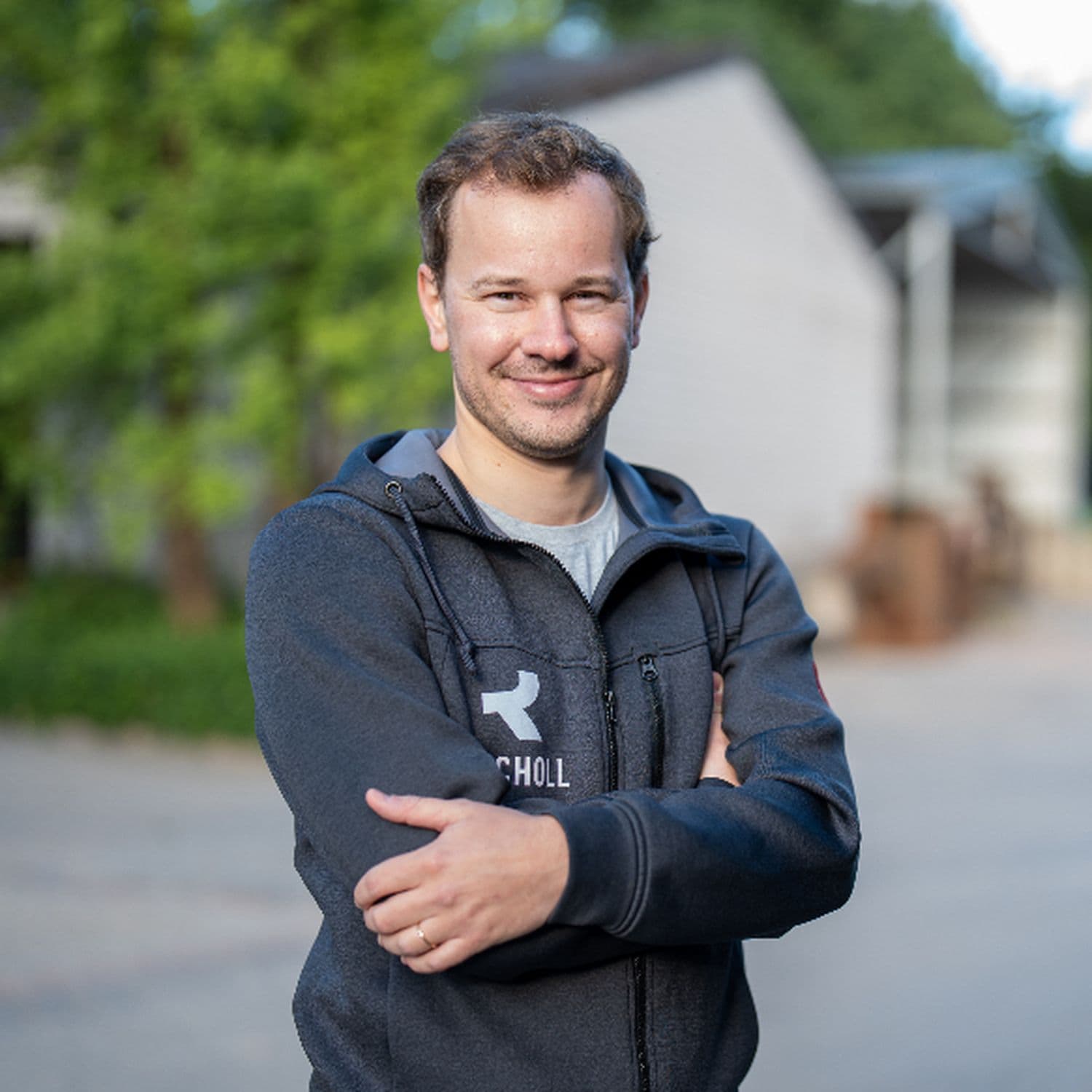 The well-known job portals were expensive and didn't bring much. Crafthunt has provided applicants from day one. The price-performance ratio is right here.
Construction is still local.
We can help you showcase yourself digitally on a local, national, and European level.
Make sure that your Crafthunt company profile always stands out and presents the right information to the interesting candidates.

You probably have a lot of employee benefits and a great company culture! We gather all the good things about your company and recommend it to candidates, whether they want to work locally or internationally (maybe even in Poland, Romania, Croatia, or Lithuania?).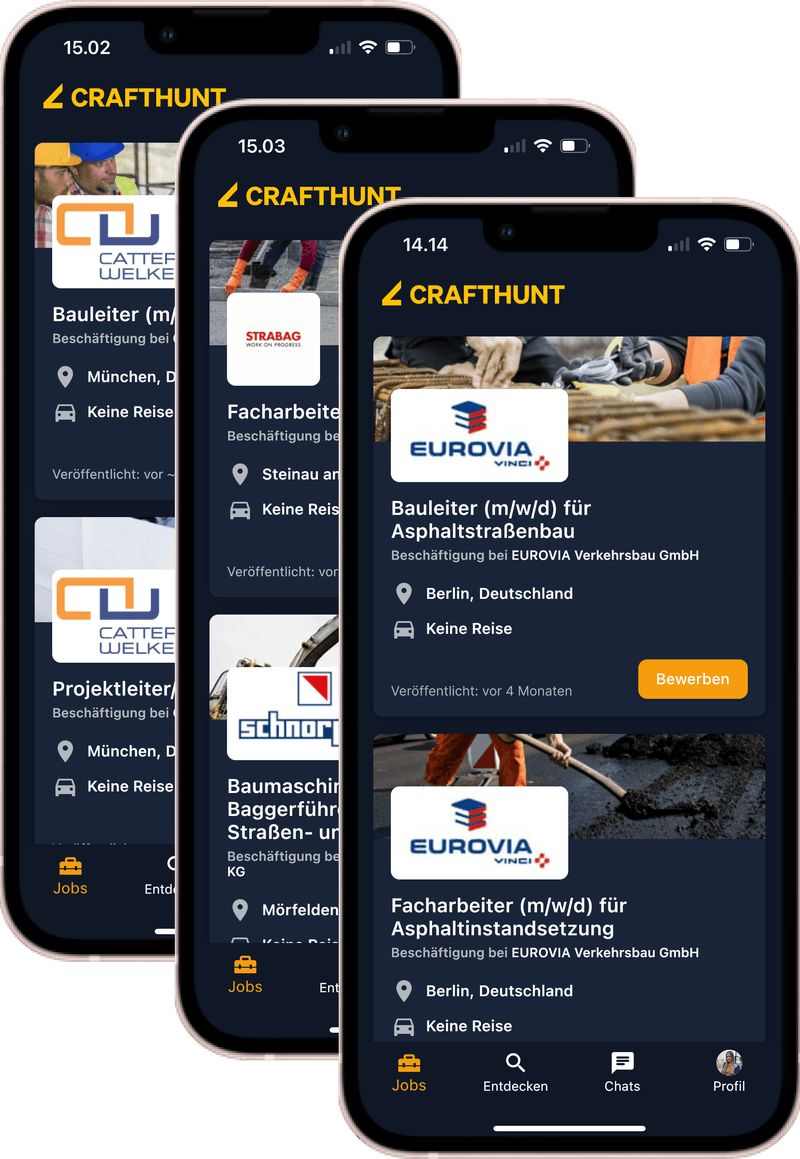 Language can be a problem at the beginning.
Our AI technology solves the language barrier in communication for you.
Our app fixes spelling mistakes, translates, and is available in 12 languages. So, you can easily think outside the box.

We use Artificial Intelligence to make sure that you can hire foreign employees even without your multilingual colleague. Even those who are not good at typing on their phones can use our tools to make communication between you and your employees a breeze. Our available languages include English, Polish, Romanian, Spanish, Russian, Portuguese, and many more.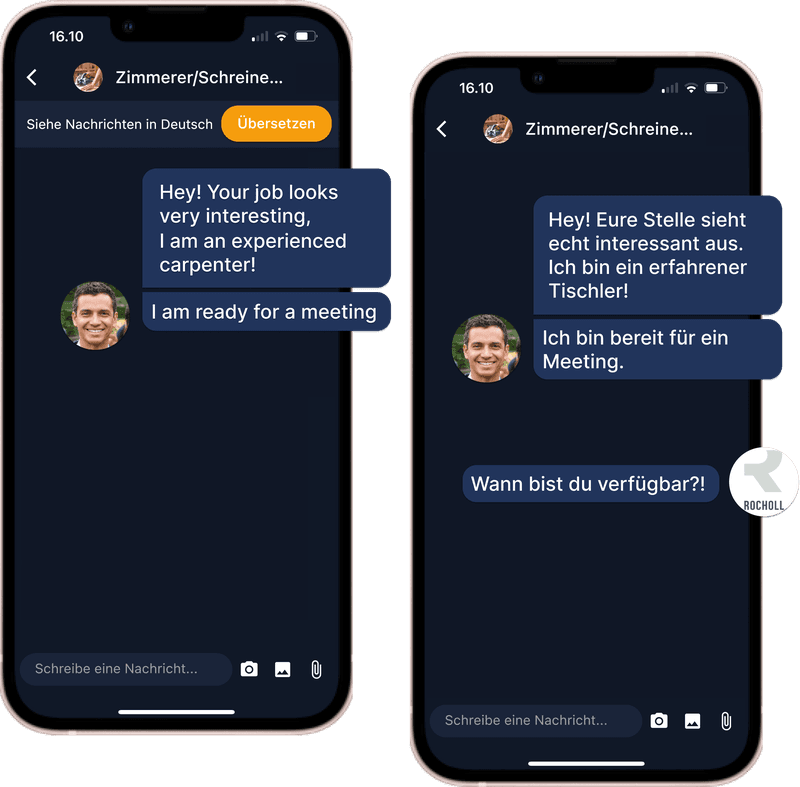 3 steps to success with Crafthunt.
A simple and fast sign-up process.
Create your company profile.And let us know which new construction workers, supervisors, or project managers you are looking for - this will take less than 10 minutes.

Pick out your new peopleDo you want to wait for applicants to apply to your job postings or do you want to take matters into your own hands and search for the right employees in our network of over 21,000 construction workers?

Speak directly to your candidatesWrite to interested candidates on the Crafthunt app and arrange further steps on the channel that suits both of you. Whether it's by phone, WhatsApp, in person, or still on the Crafthunt app.

Start now for free!
A lot of money is spent on job advertisements and headhunters.
We are your digital solution.
We have Europe's biggest platform for construction jobs with over 21,000 members. We believe in using digital methods to solve the shortage of skilled workers in the construction industry.

Skilled workers don't apply through traditional job ads or your website. Headhunters and recruiters optimize their goals and commissions.

Achieve your goals with our digital solution and create your free company profile.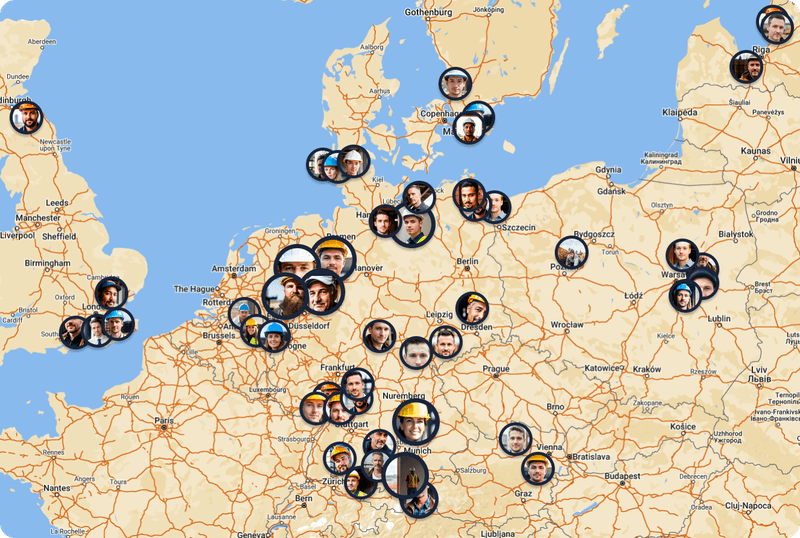 Innovative Startup that has its origins in a family construction business.
More than 700 companies trust Crafthunt.
We are the partner for more than 700 companies in the construction industry, including building construction, civil engineering, and construction engineering. We help both small family-owned businesses and large international construction groups find employees for their construction sites.
Does that sound interesting to you?
Just sign up for free, it's easy!