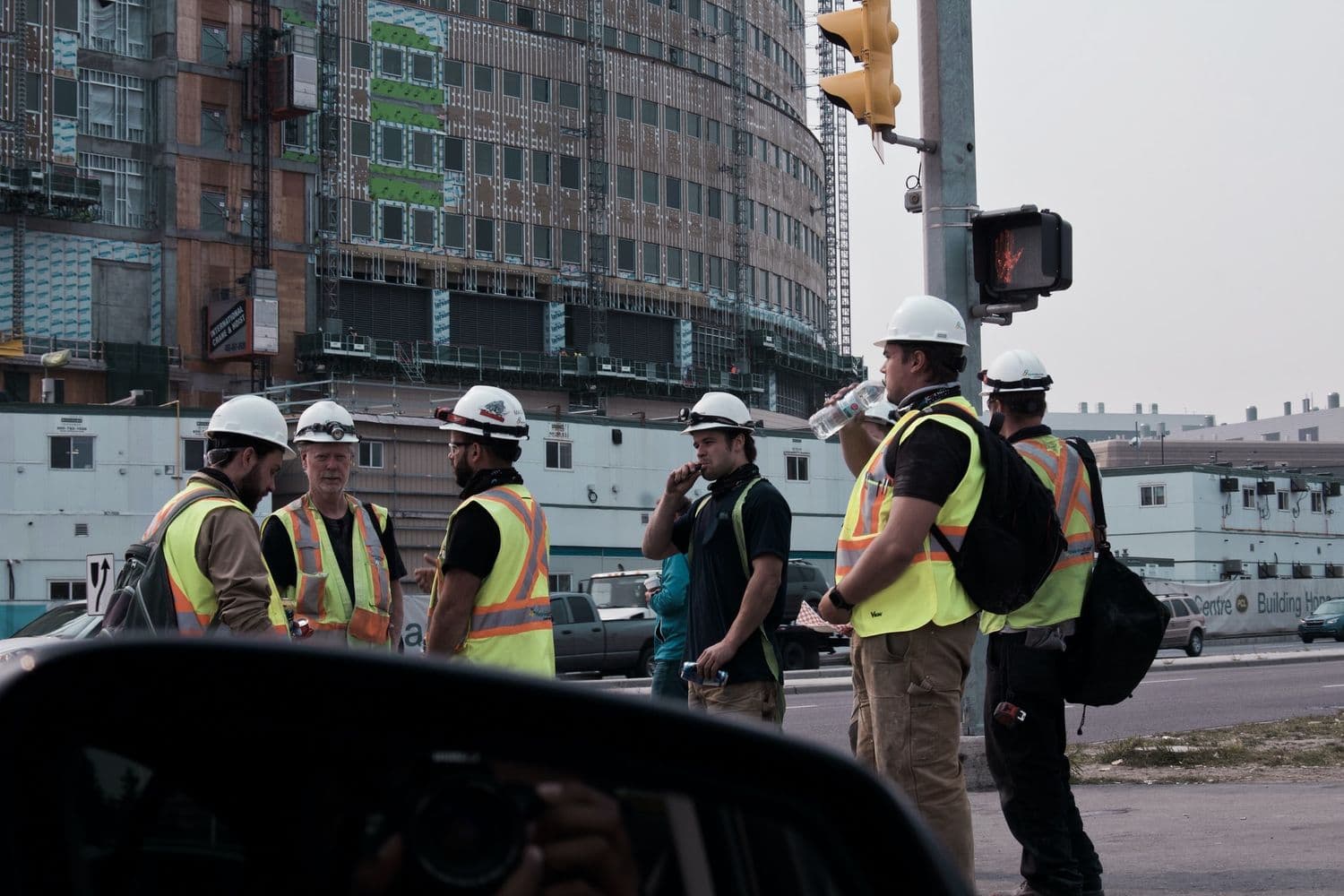 Offer added value: 3 benefits for your team.
The construction industry has become a major competition for skilled workers. Craftsmen can choose between companies that offer them various tasks and jobs. Companies that want to attract skilled workers must therefore do everything they can to distinguish themselves as an attractive employer from others.
While many companies offer further training opportunities, nowadays, businesses need to offer more to attract skilled workers. The number of potential advantages for employees may seem overwhelming. Especially for small companies that may not have much money for individual support or are multi-generational, it is difficult to find a suitable solution for everyone.
The first step towards employee-friendliness can therefore be challenging, but it is fundamentally simple. Our experience has shown that these three tips are the best way to approach the issue. You will see that it is not so difficult to find the right extras for your team and attract new colleagues.
Ensure that the benefits truly help the employees
The purpose of such benefits is to help the employees. Therefore, it is most sensible to ask them directly and check which services are truly helpful to them. For example, if everyone on the team already owns a bicycle, offering bike leasing is not very useful. Or offering childcare subsidies when most colleagues do not have young children.
The first and most important step in selecting additional benefits is to first ask the team which services are truly useful to them. Find out what is important to them, such as a healthy work-life balance with flexible vacation policies or financial incentives for better motivation. The benefits you offer should align with their expectations and motivate them. Otherwise, such perks make no sense. Speak with your employees and ask them why they chose your company and what they believe are the biggest advantages of your company.
It is also important to openly discuss and communicate with employees about additional benefits. Encourage your team to take advantage of these perks! Many often do not utilize such benefits because they do not know if they are entitled to them or how to apply. Make it clear to your colleagues what benefits they can claim in your company.
3 simple benefits that every company can offer
If you do not know where to start with a benefits program, it is probably because you do not know what can help your employees and what is affordable for you. These 3 benefits are simple and inexpensive to implement in any company and will immediately improve your team's work-life.
1. Tax assistance for craftsmen
Craftsmen work hard, have long days, and often do not have the time to deal with their taxes. The topic is complex and difficult for laypeople to understand. So why not leverage the expertise of your accounting department? The accountants in your team are knowledgeable about the subject matter and can support colleagues with their taxes. Craftsmen save time, nerves, and especially money for a tax advisor. That is an advantage that is not insignificant for some workers.
2. Let them have a say
Good tools and machinery are essential for every craftsman. For them, it is a significant advantage if they can have a say in new acquisitions. This not only shows them that their opinion is important to the company but also allows them to learn from new high-quality tools and equipment. Professionally, employees can develop and improve their skills, which ultimately leads to better work. As a business owner, you often have little time to familiarize yourself with new machinery and tools. Leave it to the craftsmen. They will greatly appreciate it!
3. Come together for team events
There are many benefits related to the work itself and the daily work routine, but the biggest advantage and the main reason why craftsmen remain loyal to their employer is the sense of community. To foster this, entrepreneurs need to take action! Come together for team events, after-work drinks, and celebrations. They do not have to be big events – simply taking a little time for a few shared evenings is enough.
Especially in multi-generational companies, it is great when the entire workforce comes together. It is important that everyone is involved – including the management. This fosters a strong sense of community within the team and is a good reason for everyone to stay.
---
Do you want to learn more about construction law, building standards, building physics, and building technology? Our AI tool bauGPT can help you! No matter which trade you are in, bauGPT is your expert for all areas of expertise. Click here to find out more and get your questions answered easily!